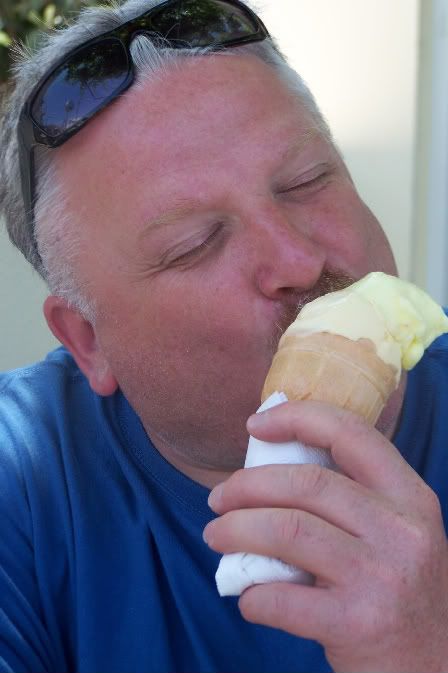 My baby brother Rickey is having a birthday today. I hope it's wonderful! Almost 2 years ago he came to visit us. We took him to Cyprus. I would love him to come back with his family. We can go stay in the Lemon Tree House and enjoy the nightly music! Love You Rick!
Here is the website for
The Codbaba
in Northern Cyprus! They sell fish and chips. Rick is Sarah's God father. We gave him a codbaba tee shirt.