my airplane in Amsterdam
I am in Oregon. I had a good trip over. I landed in Seattle and had a short visit with my brother. His son is going through a crisis so it wasn't all that relaxing. I got to meet Amy, his future wife. She was totally wonderful. I also think I was a help to Rick, so for this reason the trip was worth it. I rode the train down to Oregon. I was afraid to death I would over sleep my stop. I didn't. I also missed the end of the Olympics. I missed the big hokey game. Too bad!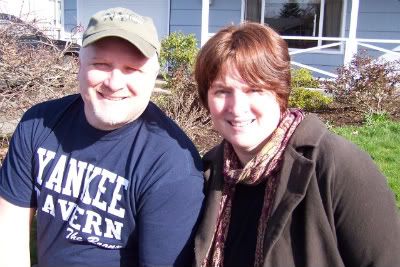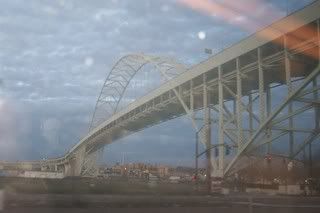 I am slowly getting over the jet lag. I got to bring my mom home from the hospital. I am doing a small amount of cleaning and cooking. I am also going to help mom with her therapy. It's actually pretty easy work. I love my parents and I'm glad to be here. I also spent a few hours talking with Shelley about gardens, and watching a movie with Dianna. Juergen sounds tired on the phone, and Jessica sounds sick.
I'll send photos later.
So more later! ALL MY LOVE TO JUERGEN, JESSICA, NICOLE, PHILIP, THOMAS AND SARAH! XXXOOO